Protector Local Door Step Delivery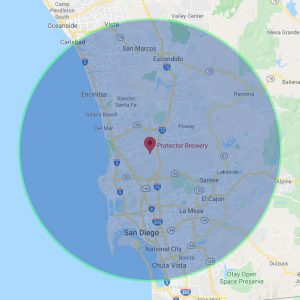 We are now offering a local delivery option to get Protector beer from our doorstep to yours. With a minimum order of $50 we will deliver fresh beer straight from the brewery right to your door on your selected delivery date.
Deliveries will be every Wednesday and Friday from 10 AM – 6 PM.
A person over the age of 21 with a valid I.D. needs to sign for the beer upon delivery. If no one over the age of 21 with valid I.D. is at the delivery location upon delivery we will cancel the order and issue a refund.